One of the easiest, but most impactful ways that you can support us is by sharing our content and announcements on social media. Since social media is such a crucial part of our fundraising advertising, we've been working around the clock to improve the social experience on our blog. We'd like to present the latest changes we've made to the SSF Blog!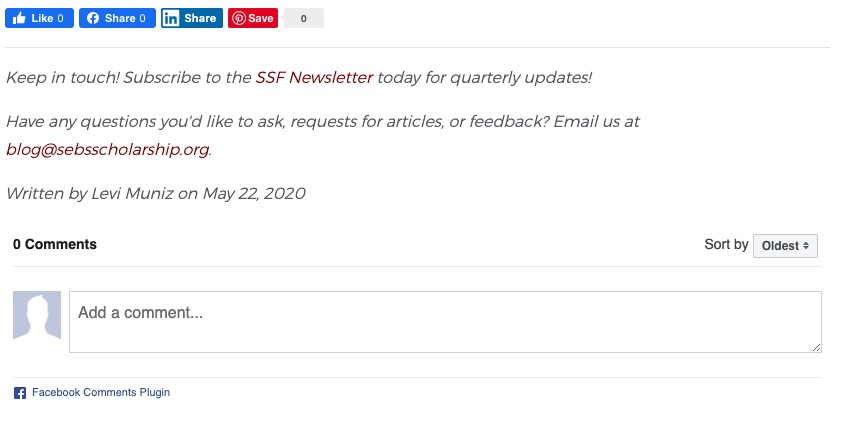 You'll probably notice that underneath each article is a Facebook like and share button, and a comments section. You can now like, share, or comment on each article directly from our blog! You can also immediately provide feedback on our articles where we can respond and interact with you to help answer your questions!
Pinterest Pinning
Pin the header image of a post or our logo to your Pinterest boards without leaving the page. Great for quickly and easily saving interesting articles!
LinkedIn Sharing
You can also share each of our posts to LinkedIn. Help spread informational and business related posts with your network and help promote SSF in the process!
---
Keep in touch! Subscribe to the SSF Newsletter today for news and updates!
Have any questions you'd like to ask, requests for articles, or feedback? Email us at help@sebsscholarship.org.
Written by Levi Muniz on May 27, 2020