A few weeks ago, our Vice President Levi Muniz announced he was stepping down from the Vice Presidency and Board of Directors. He will continue to volunteer for the Foundation and keep up with all the technology aspects. We will miss his leadership, but wish him all the best in his new ventures and going back to classes at the University of Denver!
In his place, the Board elected Dakota Purkey to serve as Vice President until our general elections in November! Dakota graduated from SEBS (Engineering) in 2016. She now works full-time as the Shipping & Purchases Manager and Safety Coordinator at Refractories West Inc. in Pueblo.
We are super excited to have Dakota in this position, as she brings leadership experience and a passion for helping students! She has already done a lot of great work in the Foundation as a volunteer and Board Member, and we are confident she will help to steer the SEBS Scholarship Foundation to new heights!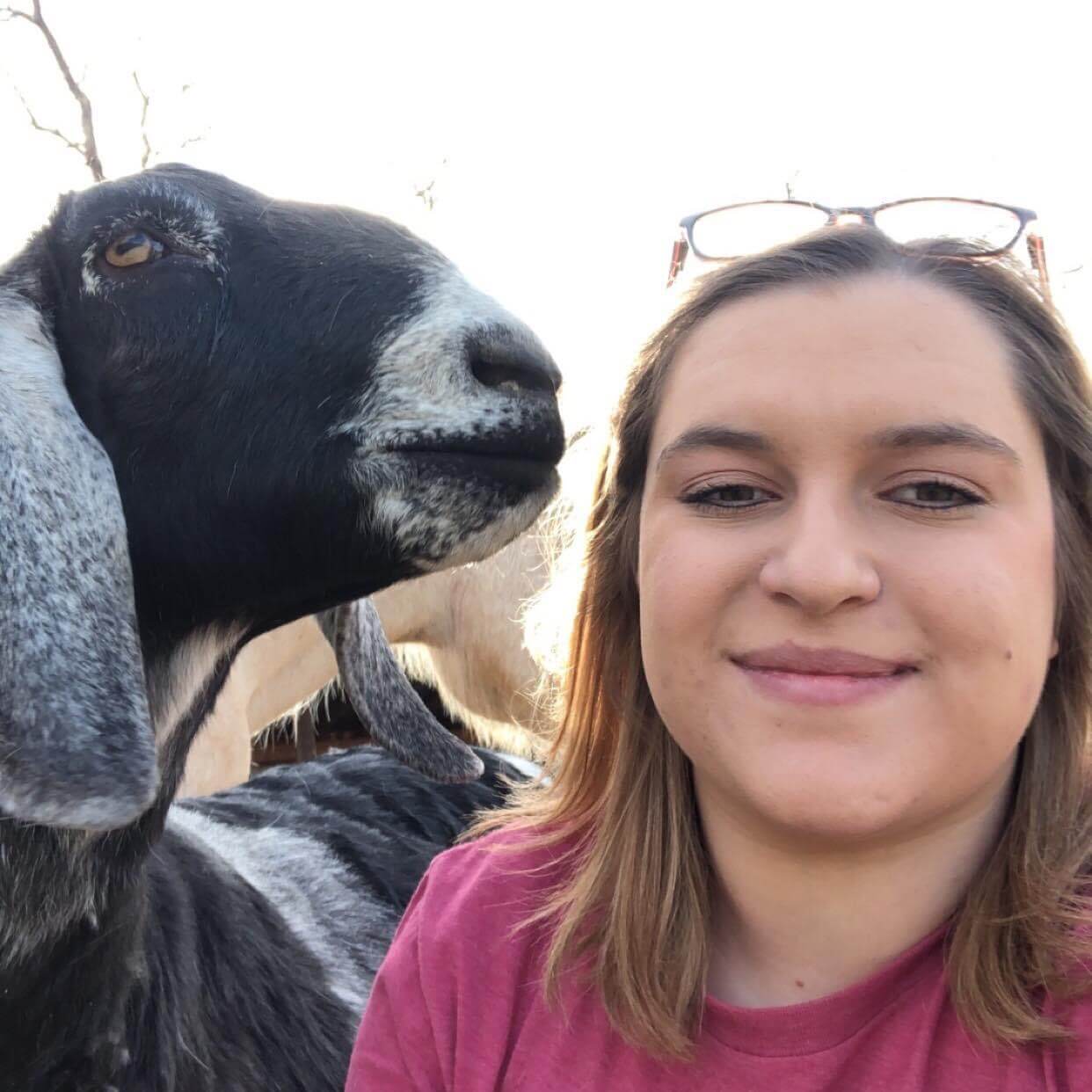 Dakota with her goat Zeke!
---
Keep in touch! Subscribe to the SSF Newsletter today for news and updates!
Have any questions you'd like to ask, requests for articles, or feedback? Email us at help@sebsscholarship.org.
Written by Holly Lakin on Aug 23, 2020